Dr. Mark | Medical Contributor & Investigative Reporter, ABC News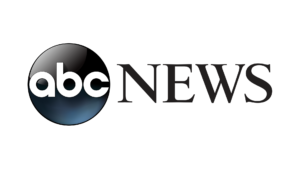 Dr. Mark is an award-winning medical and investigative journalist at ABC News.  As a frontline medical journalist, Dr. Mark plays an integral role in ABC News COVID coverage- a defining story of our time and his journalism career.  
Dr. Mark has investigated the  high cost of medical care and critical drug shortages.  Dr. Mark has also extensively reported on healthcare reform in the United States including an ABC White House special with former President Obama in 2009.  
For more than a decade, he has worked alongside ABC News anchor Diane Sawyer sharing important stories of our time with television audiences for Good Morning America, ABC World News Tonight, 20/20, and Nightline.
Dr. Mark has also covered a variety of breaking news stories including the 2018 Pittsburgh synagogue shooting, the worldwide 2014 Ebola crisis, the 2013 Boston Marathon bombings and the Deepwater Horizon oil spill in the Gulf of Mexico in 2010.  He was one of a select group of medical reporters who was given access to the health records of Presidential candidate John McCain in 2008 uncovering new details about McCain's melanoma diagnosis.  He has also reported on important mental health stories including a special with Sue Klebold, the mother of one of the Columbine school shooters.
Dr. Mark was part of the team that brought America the story of Bruce Jenner's transgender journey in a landmark 2015 televised interview with Diane Sawyer.  The groundbreaking special earned the prestigious Alfred I. DuPont Award.
In addition, as part of the ABC News "Hidden America" team, Dr. Mark highlights issues vulnerable populations face like the struggle for millions of Americans to earn a living wage, the overmedication of foster children with antipsychotics, and the plight of patients facing the so-called practice of "patient dumping."
Dr. Mark has also reported on a wide-range of topics including ISIS in America, a quirky story about Presidential Hair during the 2016 Democratic National Convention, Michael Jackson's death, New England Patriots' quarterback Tom Brady inspiring a young fan with a similar knee injury to his and a story about how Hollywood players reached "El Chapo"- one of the most notorious drug lords in history.
In addition, Dr. Mark is part of the ABC News team that received the esteemed Edward R. Murrow Award for Overall Excellence in Television in 2014, 2015, and 2016.  He was also the recipient of a 2015 ABC News storytelling award for one of his live broadcasts showing the inner workings of a doctor's office.    Dr. Mark has been nominated for a Peabody Award and three Emmy awards including in 2018 for an ABC News Hidden America special on hard working Americans struggling to stay in the middle class.
Dr. Mark currently serves as Medical Contributor  and Senior Editorial Producer for ABC News and the Diane Sawyer team.  Prior to this, he worked at ABC News' flagship broadcast, ABC World News..
Journalism Awards
Edward R. Murrow Award for Overall Excellence in Television, ABC News, 2019
Broadcasting & Cable Hall of Fame 2018 Inductee, ABC News 20/20
Emmy® nominee, ABC News, My Reality: Hidden America, 2018
Peabody Award nominee, ABC News Hidden America Series, 2017
Deadline Club Award, ABC News Hidden America Series, 2017
GRACIE Award, 2017
Alfred I. duPont-Columbia Award, ABC News, 2016
Edward R. Murrow Award for Overall Excellence in Television, ABC News, 2016
Emmy® nominee, ABC News, 2017
GLAAD Media Award: Outstanding TV Journalism – Newsmagazine, ABC News, 2016
ABC News Storytelling Challenge Winner- Best new use of live stream storytelling, 2015
Edward R. Murrow Award for Overall Excellence in Television, ABC News, 2015
Salute to Excellence Television Finalist- National Association of Black Journalists, ABC News, 2015
Edward R. Murrow Award for Overall Excellence in Television, ABC News, 2014
Food Bank for New York City Honoree, 2013
MORE Award: American Academy of Orthopaedic Surgeons (AAOS), ABC News, 2012
Select ABC News Reports:
Why scientists think COVID-19 may be spread through particles in the air

Arizona doctors worry as ICUs fill: 'We're leaving the hospital sometimes in tears'
Tristate area imposes 14-day quarantine for travelers from infected states
In the race for a vaccine, children may be last to be vaccinated
Coronavirus care in hospitals will be different come fall — here's how
Our New Reality: A Diane Sawyer COVID-19 Special 
Can the US Reach Herd Immunity?
Mayo Clinic doctors find many COVID-19 antibody tests fail their quality standards: ABC News exclusive
Many New Yorkers who suspected they had COVID-19 did not, study finds
Coronavirus contact tracers' nemeses: People who don't answer their phones
Mom uses recording of newborn's heartbeat to bond with her while hospitalized with COVID-19
Dramatic drop in cancer diagnoses amid COVID pandemic is cause for concern, doctors say
With all eyes on coronavirus testing, some researchers say 'group testing' could make up the shortage
Like 'stationary cruise ships': Prisons, factories emerging as deadly coronavirus transit hubs
Without federal 'blueprint,' states become hodgepodge for coronavirus testing
Trust, testing and tracing: How South Korea succeeded where the US stumbled in coronavirus response
How accurate is the US coronavirus death count? Some experts say it's off by 'tens of thousands'
'Silent Hypoxics': Docs warn of coronavirus link to mysterious low oxygen symptoms
Can this pulse monitor detect COVID-19? Pulse oximeters can provide an early warning sign of coronavirus for patients in hospitals, but are those devices as effective when people use them at home?
'COVID Toes': Could skin conditions offer coronavirus clues?
Explaining how a plasma transplant may help coronavirus patients recover
How can antibodies be used to treat COVID-19: Blood plasma explained
Antibody research indicates coronavirus may be far more widespread than known
Crucial coronavirus antibody tests destined for New York City caught in red tape in China
Unlocking coronavirus; the largest antibody study yet gets underway.
Trump touts saliva coronavirus tests after FDA emergency authorization
#AmericaStrong. A HELPING HAND: 
From house calls to drive-thru visits, independent physicians adapt amid COVID-19 crisis
Your doctor's not available for you right now amid coronavirus and that may lead to catastrophic consequences in the future
What is antibody testing and where to get a COVID-19 test
As some leaders weigh pursuit of 'herd immunity' from coronavirus, experts warn risks are too high
Could a simple blood test for COVID-19 antibodies help reopen the economy?
Coronavirus death toll in US likely worse than numbers say
NYC's grim contingency as coronavirus deaths rise: Temporary mass burials
If concerned about 'false negative' coronavirus test, self-quarantine anyway: Experts
Some hospitals are facing an oxygen shortage amid coronavirus crisis
Baby monitors in the ICU: Nurses get creative to save lives, critical equipment
Doctors fear shortage of drug critical to ventilator treatment for coronavirus
NBA players who've beaten COVID-19 to donate blood for new treatment
America Rising: Fighting the Pandemic.  ABC News Special.  
Why coronavirus antibody testing in one Colorado town could provide a way forward
New York approves ventilator splitting, allowing hospitals to treat two patients with one machine
Can recovered coronavirus patients help combat the disease?
Hospitals trying to figure out how they would ration ventilators as coronavirus cases rise in New York
"The Douglas Dynasty: Fame, Addiction and Finding Home".  ABC News Diane Sawyer Special. 
Mustaches may lower risk of skin cancer-associated lesions on lips 
#ScreenTIme- ABC News 2-hour special with Diane Sawyer.
 New drug for alopecia shows promise: What you need to know. Good Morning America.
 Detecting skin cancer: Is a handheld magnifying tool better than the naked eye?
Pittsburgh Synagogue Shooting, 2018. ABC News Breaking News.  https://www.youtube.com/watch?v=eP7X6jeGCmM
Children of Camden, 10 years later.  Waiting on the World to Change.  Hidden America update.  Nightline.  https://abcn.ws/2P091rD
Is your sunscreen expired?  Here's what you need to know.  GMA Investigates. https://abcn.ws/2zTNi14
Triumph in Thailand: 20/20 Special Edition.  The incredible story of the 12 boys and their rescue after weeks trapped in a Thai cave. https://abc.tv/2L3CaCU
Father of 3 in kidney failure granted stay after saying deportation would be a 'death sentence'.  ABC News Digital https://abcn.ws/2JJpt0j
Hidden America: My Reality.  ABC News special documenting the stories of hard-working women working in fear across America, from truck drivers to waitresses, facing sexual harassment at their jobs. 20/20 https://abc.tv/2r0KY1b
Reporter's Notebook: On National Doctors' Day, a look at the new Hippocratic oath,  ABC News Digital  https://abcn.ws/2H5lMxD
ISIS in America: Diane Sawyer Investigates, 20/20  https://abc.tv/2IgOjj7
Caitlyn Jenner: The Interview.  Diane Sawyer Special, 20/20   https://abc.tv/2GUeFrD
Dangers of At home chemical peels, Good Morning America  https://abcn.ws/2GC2ulA
Hidden America: My Reality.  ABC News special on the plight of millions of Americans pursuing the American Dream, Income Inequality, and exploring the concepts and solutions around the concept of a Living Wage, 20/20.  https://bit.ly/2uwxHBY
Between Breaths: A Story of Anxiety, Addiction, and Hope: The Elizabeth Vargas Interview, 20/20 http://abc.tv/2cVNxIG
Jaycee Dugard, Freedom: My Book of Firsts. A Diane Sawyer Interview, 20/20.  http://abcn.ws/29Wbzpd
Philadelphia Museum Dedicated to Presidents' Hair, ABC News Digital. https://abcn.ws/2a8I7rL
Hidden America: Inside Rikers Island, Nightline http://abcn.ws/243IIQP ; http://abcn.ws/25gQGfk
The Latina Superstar, The Hollywood Actor, The Drug Lord.  What happened between Kate Del Castillo, Sean Penn and "El Chapo"- the most powerful drug lord in the world, 20/20 http://abcn.ws/22pEirQ
Silence Broken: A Mother's Reckoning. Sue Klebold, Mother of Columbine School Shooter speaks out for first time on television, 20/20 http://abcn.ws/20tBpA6
Inside The Doctor's Office: Why is the Wait So Long? ABC News Digital  http://abcn.ws/1iVKna6
Bruce Jenner: The Interview- Diane Sawyer Special, 20/20.  http://abc.tv/1HCSUJs
ABC News Ebola Digital Special Reports, ABC News Digital http://abcn.ws/1tWxtr2
ABC Hidden America Report:  Whistleblowers- Children Are Victims of a Broken System, ABC World News  http://abcn.ws/1sK4jOs
Hospital Worker Tests Negative for MERS, ABC News Digital Special Report http://abcn.ws/1hRdTXN
Officials Confirm 2nd MERS Patient in US, ABC News Digital Special Report http://abcn.ws/1oxiZ2P
America Strong: Penn State Raises $13.3M for Pediatric Cancer Research at Dance Marathon,  World News with Diane Sawyer  http://abcn.ws/1hQExoQ
Sticker Shock: Sticker Shock: Investigating the High Cost of Simple Blood Tests, World News with Diane Sawyer http://abcn.ws/1cTA5yQ
Fighting Chance: Outrage at the Increasingly High Cost of Cancer Drugs, World News with Diane Sawyer http://abcn.ws/1ho6QHb
Sticker Shock: Investigating the High Costs of Hospital Bills, World News with Diane Sawyer http://abcn.ws/RIfuIM
As More Americans Have Surgeries Overseas, US Companies Consider 'Medical Tourism' a Health Care Option, World News with Diane Sawyer & Nightline http://abcn.ws/1NZgWN2
ABC News Hidden America Report: Man with Psychosis Recalls Nevada 'Patient Dumping', World News with Diane Sawyer http://abcn.ws/106Tcxe
Child Who Needs Corrective Hearing Surgery Gets Wish, World News with Diane Sawyer  http://abcn.ws/16WVvKb
Provigil: The Secret to Success?, World News with Diane Sawyer http://abcn.ws/LqeH5u
ABC News Investigation: Top Doctor Awards- Are They Always Well Deserved?, World News, http://abcn.ws/MtzftM
ABC News year-long investigation: Children in foster care over-medicated with powerful mind-altering drugs, World News with Diane Sawyer, 20/20, http://abcn.ws/uDuZ0W
Superstar Quarterback Tom Brady Sheds Light on Rising Number of ACL injuries in children  World News with Diane Sawyer; http://abcn.ws/seXPdW
World News Investigation: Health Effects on Cleanup Workers Good Morning America; World News with Diane Sawyer; http://abcn.ws/sUnmqt
Japan's Situation Grave in Some Places, but Improving; http://abcn.ws/sIMC06
Science Backs Statement: 'You Sound Tired'; http://abcn.ws/etkvEw
Gabrielle Giffords in Medically Induced Coma to Help Brain Rest; http://abcn.ws/tBozm1
US Facing Largest Hospital Drug Shortage in Decades; http://abcn.ws/rt99Lj
BP Oil Spill Special Report-ABC News Dive finds Underwater Oil; Oil Health Effects Good Morning America; World News with Diane Sawyer; http://abcn.ws/vXLjTq
Special Health Care for Congress: Investigated Congress's Office of the Attending Physician Good Morning America; World News with Charles Gibson; http://abcn.ws/tYAjnq
Prescription for America: Questions for the President; ABC Primetime Special, Washington, DC, http://abcn.ws/qkieV
Hopkins Talk Back Panel, ABC news, http://hopkins.abcnews.com
McCain Healthy but Cholesterol Concerns Remain.  ABC news, http://abcn.ws/A9Wp0S
Protecting the Brain with Progesterone.  ABC news, http://abcn.ws/saKsN5
Is Surgery Through the Vagina 'Minimally Invasive?'.  ABC news, http://abcn.ws/sDllNT
Stem Cells: A Possible Cure for Diabetes.  ABC news, http://abcn.ws/u1uNkN
What Laura Bush Can Teach You About Skin Cancer.  ABC news, http://abcn.ws/xjJHFI
The Dark Side of Being Cured of Childhood Cancer.  ABC news, http://abcn.ws/i5SRiC
Presbyopia: Loss of Close-up Vision.  ABC news, Healthy Life host, http://abcn.ws/yaBK1I
Other media mentions:
Tattoo remorse makes removal a growth industry. http://bit.ly/2ar5Fda Philly.com
Gene-altering Lotion May Treat Skin Diseases. ABC News, http://abcn.ws/R1hjv3
'Shot Girls,' Underground Butt Injections Exposed. ABC News, http://abcn.ws/MR7Eqv
Philly.com "Check Up".  Philly.com, http://bit.ly/NVvYZN
New wrinkles for Botox. Philadelphia Inquirer, http://bit.ly/vZX8Jq
Illegal tattooing dangers.  NBC News, Philadelphia, http://bit.ly/yrf3JW
Is Spray SPF effective or not?  Fox News, Philadelphia, http://bit.ly/ytWBbP
The Dangers of tanning. NBC News, Philadelphia, http://bit.ly/w4Jfom
Solutions to Sweating. NBC News, Philadelphia, http://bit.ly/b22mfI
Skin Cancer and Tanning. Fox News, Philadelphia, http://bit.ly/xmR25Y
Dangers of skin lightening creams. ABC News, http://abcn.ws/wZTGAe
Plastic Surgery Center Shut Down. ABC News, http://abcn.ws/8wVPFl
The Peculiar Pain of Paper Cuts.  ABC News, http://abcn.ws/TbG62
Skin Cancers May Foretell Cancers to Come. ABC News, http://abcn.ws/eYMQHz